Shade structures provide cool relief from the summer sun! They can also protect buildings, carpet, and furniture from fading and deterioration. Commercial, industrial, and residential buildings will benefit from the protection and energy savings provided by shade structures. You can choose from a variety of structures and products that serve as attractive, functional shade structures. Here are some great options!
Umbrellas
Umbrellas add a whimsical, lighthearted feel to a patio or deck area. Freestanding or surface-mounted umbrellas will provide shade for a small area on a temporary basis. They may be permanently mounted in place or can be inserted into a stand and moved around as needed. Umbrellas can be made of fabric, metal, or other materials. We like the design and quality of Tucci and Sunbrella products which include parasols, cabanas, and shade structures. Both companies offer fabrics in beautiful and colorful solids and patterns. They are warrantied to be durable and easy-care. Umbrellas can be customized to include your company name or logo.
Awnings
You can add sun protection, color, and flair with building awnings. Permanent awnings can cover an area of the building exterior, a patio, or a walkway. Typically, you'll see awnings over an entrance to provide shelter from rain and the sun. Awnings can be customized with your company logo and address. Awnings may be made of fabric, wood, metal, or other materials. We have seen lots of louvered awnings above windows on buildings which are located in cities with intense sun exposure, such as Las Vegas, Phoenix, and Albuquerque.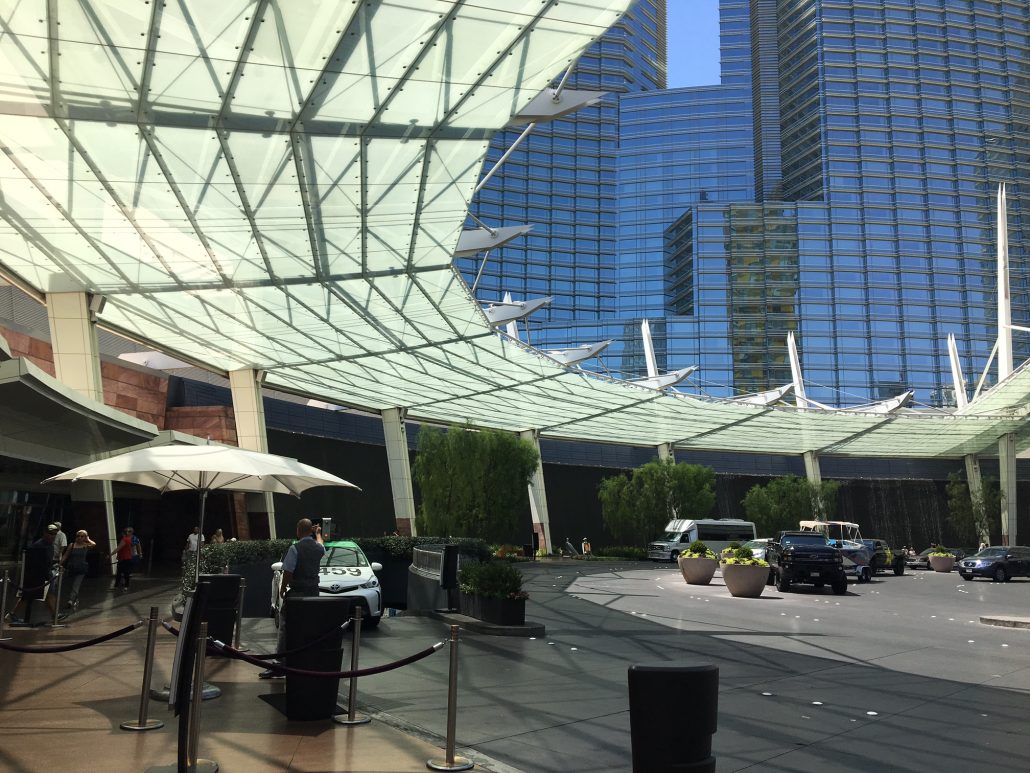 Trellis and Pergolas
Do you love garden structures? So do we! Trellises and pergolas provide support for plants, fabric, and lights in a garden, yard, or rooftop. They can provide a lovely architectural focal point and shelter from direct sun. Trellises may be freestanding or may be attached to a building. They are usually made of wood and can take on any style, from rustic to formal. We included a wood pergola at the rooftop dining area at Shakou Restaurant in Barrington. The pergola helps to define the sitting area and to accommodate outdoor lighting.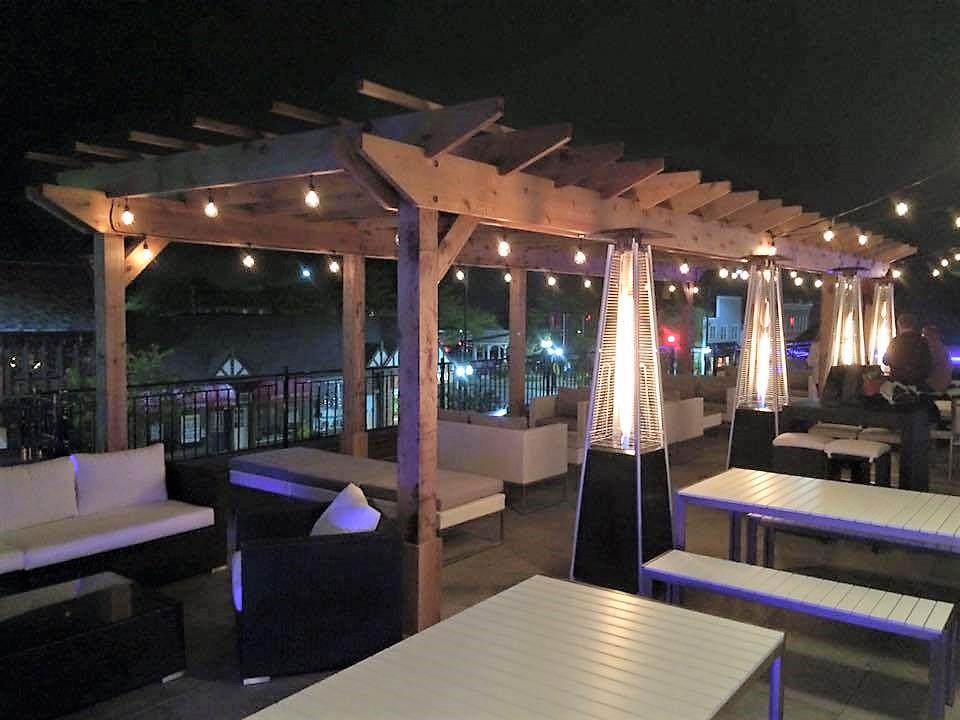 Brise-Soleil
Brise-Soleil (sun breaker) is a permanent feature on the exterior of a building. Brise-Soleil deflects sunlight and reduces heat gain. They are used in areas with hot climates and abundant direct sunlight. It usually takes the form of a pierced screen that is fixed in place on the building exterior. Recent technical developments have allowed for automatic motorized screens that adjust to the time of day and the position of the sun. Brise-Soleil may be made of concrete, metal, wood, or other long-lasting material.
Tensile Structures
Shade structures can come in the form of a tent or tensile structure. Tensile structures are engineered systems, designed in collaboration with the manufacturer. They bring drama and excitement to outdoor spaces. In Las Vegas, there are many beautiful tensile structures used to shade building entrances and plazas. Here in Illinois, we used an airplane hangar to shade the station for the X Flight attraction at Six Flags Great America.
The best shade structure for your project will depend on your budget, quality requirements, the area to be covered, and desired flexibility. Get inspired by viewing images of unique shade structures on Pinterest.
Shade structures provide cool relief from the summer sun and partial protection from precipitation. They protect people, buildings, and furniture from intense sun resulting in discomfort, fading, and deterioration. Shade structures reduce building heat gain and minimize the energy needed to maintain a comfortable temperature. Consider using a shade structure on your next commercial, industrial, or residential building project.
https://bleckarchitects.com/wp-content/uploads/2017/08/Awing-at-the-Aria-in-Las-Vegas.jpg
1512
2016
Bleck Architects
https://bleckarchitects.com/wp-content/uploads/2017/06/bleck_architects_logo.png
Bleck Architects
2017-08-11 08:00:06
2017-08-04 13:38:23
Shade Structures